Hey besties!! Today we're going to dive into the topic of – nails!!
What is the difference between builder nails and acrylic nails? Which method is better?
Builder is a gel product with a thick viscosity that can be placed on your natural nail/extensions or even create extensions. Builder gel helps to strengthen nails allowing them to grow in length and thickness. Another pro of builder is it is free from Acetone, Formaldehyde, Camphor, Phenol-Formaldehyde Resin, Parabens, Gluten, Methylisothiazolinone (MIT), Benzene, Nanoparticles, Ethyl Tosylamide, Acetyl Triethyl Citrate amongst many others.
Acrylic nails are made from a mixture of liquid monomer and powder polymer. Several chemicals that are commonly found in acrylic are formaldehyde, toluene, methacrylate and benzene. On the other hand (hehe) acrylic is harsher on the nail bed and causes more damage. Damage to nail bed is usually caused by the absorption of toxic ingredients and suffocation of the nail bed.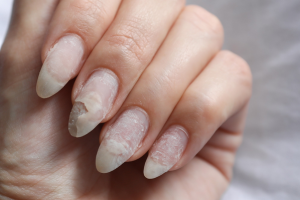 Most nail salons allow only an hour for a full set of acrylic nails. That is from skipping the proper prep and important steps such as cuticle care. At Zokkoz we find the importance of prepping the nail correctly in order to keep the integrity of the nail and have longer lasting nails.  This also keeps your set looking FABULOUS for three to four weeks.
The next part is the builder! Bob who? Our gel builder is supplied from a brand called Madam Glam. Madam glam is a vegan, cruelty free brand that was developed in New York in 2014.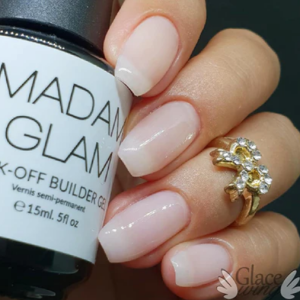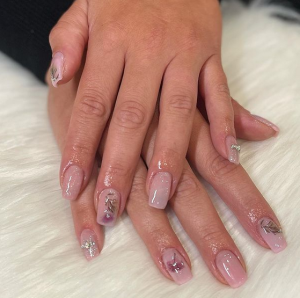 Finally, we paint! Our gel nail polish is also supplied from Madam Glam.
So here's the tea.. in our professional opinion gel builder is the better option. It is healthier and gives a more natural look. Although it may take longer to prep and apply, it is better to spend the time and money to maintain healthy long lasting nail services!!